Golden Brick Award Application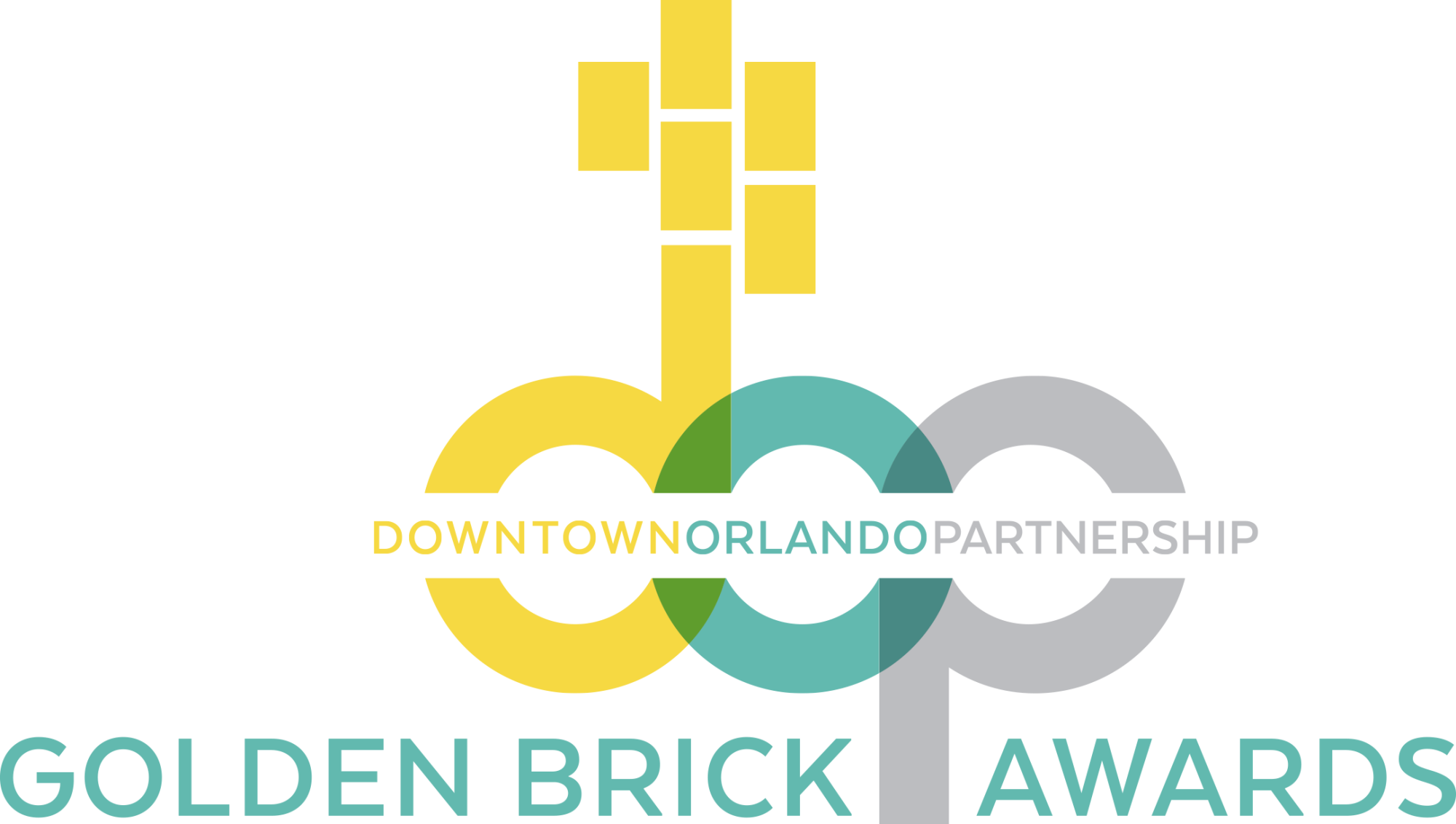 ---
Presenting Sponsor

---
Event Sponsors
---
The Golden Brick Awards is Downtown Orlando Partnership's exclusive annual awards ceremony, celebrating the people, projects, and initiatives that propel downtown forward. The program also includes the announcement of the "Downtowner of the Year" (DOTY) by Orlando Mayor Buddy Dyer.
Submission Guidelines:
Any submission between January 1 and December 31, 2022 that positively impacts Downtown Orlando is eligible for entry in the Golden Brick Awards.

The

geographic

eligibility is the Greater Downtown Orlando Area from h

ospital campus to hospital campus from the south (Orlando Health) to the north (AdventHealth), and west (Camping World Stadium) to the east (

Mills/17-92/ Leu Gardens)

.
An entry fee of $175 is required to apply for the Golden Brick Awards. Past award recipients and nominees are eligible to be nominated again. Self-nominations are accepted.
The Downtown Orlando Partnership (DOP) will recognize up to four projects per category and will present a Golden Brick Award to ONE winner per category.
A submission may qualify for multiple award categories and may only win once. You are encouraged to apply for consideration in more than one category. Each submission is eligible to win one Golden Brick Award.
The deadline for entry submissions is on Sunday, April 9, 2023 at 11:59am.
Categories and Sponsors (to date):
Arts & Culture - United Arts of Central Florida
Commercial & Residential Development - Dean Mead
Community - UCF Downtown
Diversity, Equity, & Inclusion - JP Morgan Chase
Entertainment & Special Events - Laconic Digital
Hospitality & Dining - Visit Orlando
Innovation & Technology - Orlando Tech Community
New Office Design - e|spaces
Public Works & Placemaking
Redesign & Renovation - PRISMATIC
Sporting Events - Balfour Beatty
Sustainability & Resiliency - Charlan Brock Architects
Game Changer - CareerSource Central Florida
Fields marked with an
*
are required.